Home
›
Off Topic
›
Chit chat
Picture of yourself in the 80's with a speccy...
I thought it'd be fun to start a thread where people post pics of themselves back in the day with a speccy.
Only condition, is that its not a recent photo and you must see the spectrum/Spectrum stuff in the foreground/background.
Heres me, in 1983 at Christmas time with the faithful DK 'Tronics keyboard......Penetrator/Hungry Horace, Planetoids and manuals all nice nostalgically laid out
;)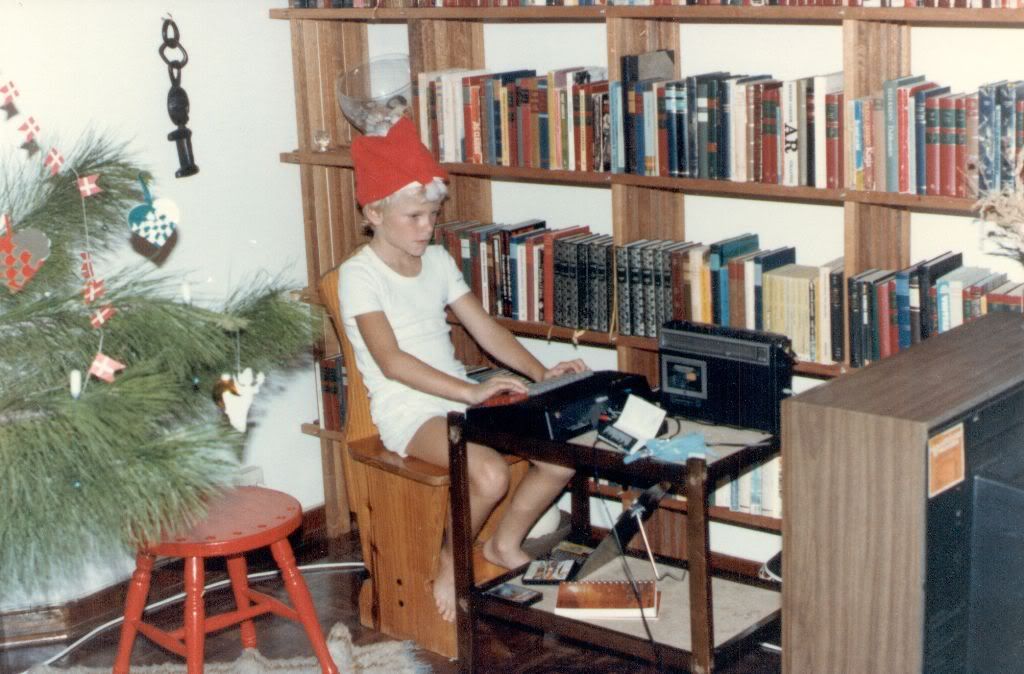 Post edited by Hedegaard on