Home
›
Announcements
›
Brand new software
New Game: The Lost Treasure
The Lost Treasure
Whilst hiking in oh i don't know let's say Coventry, you stumble upon a series of caverns. Upon closer inspection you find that they contain treasure from an ancient civilization. However, the treasure is guarded by what can only be described as meanies as that's what they are. Collect the treasure in each cavern and head for the exit.
Use keys Q A O P or R to Redefine your own.
Authored with R-Tape's excellent CGD.
Many thanks to R-Tape for his fantastic loading screen and assorted in game graphics and for his general help and assistance.
Thanks also to Leespoons for his excellent music.
https://docs.google.com/file/d/0ByxiMYbPnlUdSkRHZTcydnY5Tjg/edit?usp=sharing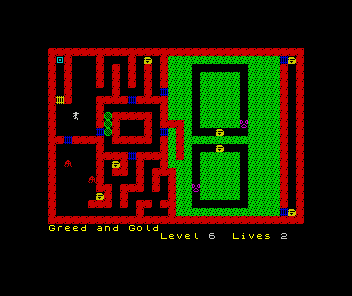 Post edited by Rebelstar without a cause on