Home
›
Discussions
›
Development
Ninjaman 8-way scrolling 50Hz multicolour demo :-)
Here's a demo I've been working on for a while. The goal was to make the best scrolling routine possible on a humble 48K ZX Spectrum.
I was originally planning to make this into a full game, but I don't have time right now TBH. I'd abandoned this project a few months ago, but I figured if I can't make a game out of it, I should at least finish it up as a tech demo and release something.
So here it is. You can download the .TAP file from here. It's non-interactive, so you can just watch it play itself. There's no real gameplay implemented.
http://www.codersnotes.com/files/ninjaman.zip
It requires a 48K Spectrum - it won't run on 128/+2/+3.
This is not because of a technical restriction, it's just that the timings need to be tweaked for each model and I couldn't be bothered to do that.
YouTube capture: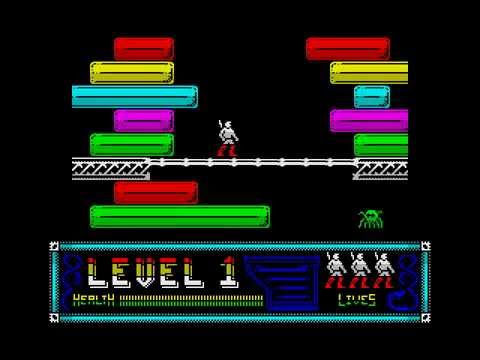 Features:
- 50Hz redraw
- 8-way scrolling
- Multicolour backgrounds
- No colour clash
- 8 enemy sprites and one player sprite on-screen at once
I'll write up some more notes on how it's implemented if anyone's interested.