Datel Robotarm
The following advert was taken from Your Sinclair December 88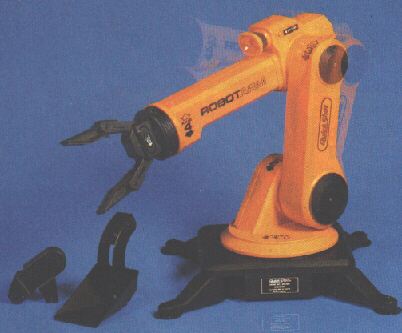 FULL FUNCTION WITH 5 AXIS MOVEMENT
Explore the fascinating science of robotics with this fantastic full featured Robot Arm.
Human like dexterity. . with 5 axis of movement it is so versatile it can manipulate and pick up any object as small as a paper cup or as big as a tennis ball.
Easily controlled using 2 joysticks (any 9 pin type) or connected to your Spectrum with our special interface/software to give computer/robotic control.
Comes with accessories including:
Standard grip jaws to mimic finger type grip.
Magnetic Finger Adaptor with release mechanism.
Shovel attachment for materials handling.
4 stabilising legs for heavier jobs.
Uses 4 HP2 batteries (not supplied) to power motor movement.