Mancomp Keyboard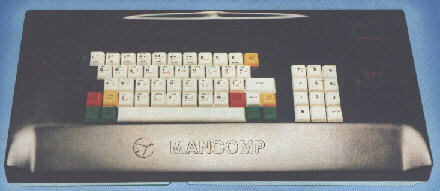 The following advert was taken from Your Spectrum Dec 85
The MO184 - designed by programmers and repair specialists for simplicity, speed, saftey & space.
Keys:
*Low-profile keys, only 4mm travel
*Large keycaps
*Readable at 3 feet
*Bright colours for easy identification
*Strategically placed for easy extended modes, delete and cursors.
*Extra keys for left-handed users
*Full-size space bar
*Numeric pad with decimal point
*Double width enter keys
*Quiet action on gold contact switches.
Housing:
*Glossy wipe - easy material
*Fully insulated no mains flying around
*Generous height and depth to house Interface 1 & PSU.
*Large slots at rear for Spectrum and Interface 1
*Palm rest, to save tired wrists
*Pen holder
Assembly:
*No soldering
*Full instructions supplied